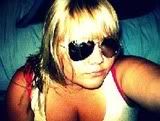 I'm Stephanie, 22 years young.
Don't like what i post don't follow.
Supernatural, sex, True Blood, tattoos, HCR, Teen Wolf, Criminal Minds, BTR, HIMYM, TBBT, food, Ghost Adventures, shoes, Dane Cook, pretty much anything I fancy.
I do not take credit for any of the pictures/videos i post unless otherwise noted.